http://www.abbreviations.com/extsearch.php?src=google&s=Ball+Lightning+with+Apparent+Internal+Structure
———- Forwarded message ———-
From: David W. Johnson <dj@argos.vu>
Date: Tue, Jan 16, 2018 at 9:09 PM
Subject: EU Meetup – Thanks for joining us today
To: Jim Weninger <jwen1@yahoo.com>, jhafner <jhafner@swcp.com>, MICHAEL EVANS <michaelrevans@mac.com>, Neil Thompson <krackonis@gmail.com>, Peter Alexander Venis <peter.a.venis@gmail.com>, Buddy Dougherty <goldenscaling@gmail.com>, Robert Hawthorne <rfhawthornejr76@gmail.com>
Greetings guys,
I want to thank everyone for joining us today. As usual, we enjoyed an energetic and wide ranging discussion. One of the ideas we were discussing was the stability issues in the toroidal field of a Tokomak. The Diocotron instability came to mind as per a previous discussion with Juan Calsiano and Jim.
I'm tending to see a fluctuation between 6 and 5 nodes. (prominance of Dodecahedral vs Icosahedral resonance perhaps?) as possibly seen here:
​
​Thanks again and looking forward to you joining out next meetup.
Have a great week.
/dj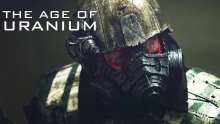 Dell wants to be the first PC provider to sell the consumer version of HTC Vive.
When it comes to getting involved with PC virtual reality (VR) there are three stages of the conversation.
The first is "can my current PC run VR?" Often, especially with more recent machines, the answer is yes. As the market has continued to develop and the demands required to run VR has become more economical.
The second, if you find out the answer to the first question is a no, is what VR Ready PC can you get? Or at least which one can you afford. Again though, in this respect the choice has somewhat been expanded over the last year and a half and the price continued to be reduced.
The third, and perhaps the most obvious question to ask, is which VR headset would you be interested in having. There's the HTC Vive head mounted display (HMD) and, following its reveal last night the HTC Vive Pro as well. Then there's its rival the Oculus Rift CV1 but beyond that there's also the likes of Razer's OSVR and the Window Mixed Reality range of headsets to consider too.
Perhaps somewhat strangely, getting both a new VR Ready PC and one of the big-name VR HMDs together from the same hardware creator isn't exactly commonplace – in fact according to Dell at CES 2018 it doesn't happen at all. That is until now. Taking to the stage in Las Vegas for their own press conference Dell announced that it had signed a new partnership with HTC Vive that would see it sell the Vive headsets directly in the future, not only that but they revealed an all new version of the VR Ready Dell Inspiron Gaming Desktop, meaning you will be able to purchase both together in a 'one stop shop'. Dell also revealed they would be selling not just the standard consumer version of HTC Vive but also the Vive Business Edition as well.
Tailored specifically to gamers, the newly announced Dell Inspiron Gaming Desktop 5680 features the latest generation (8th) of Intel processor, graphics cards provide by NVIDIA with the GeForce GTX 1060 or 1070, dual drive configurations and more. Pricing is said to be $799 (USD) and you can find the full specifications list below. VRFocus will have more updates from CES 2018 very soon.