5/30/16
5/29/16
5/24/16
RYMIK Application Cinemax Games
5/23/16
5/22/16
5/19/16
Daydream is Google's Android-powered VR platform
5/17/16
Designing something consistent with an established aesthetic is not always a cakewalk. There are many obstacles, frustrations, and moments you just want to rework everything from scratch. For the friendly, regular fish in Flotsam, I've had to overcome every one of these annoyances.
5/16/16
5/13/16
The concept of simultaneous localisation and mapping – SLAM – is now a hot topic within the mobile technology industry, and is a key enabling technology for sophisticated augmented reality applications.
5/12/16
5/04/16
Technical Lead of Developer Experience at Magic Leap, Inc.
4/28/16
http://www.gamedev.net/topic/678234-wip-unistyle-a-css-inspired-system-for-unity3d-gui-styling/
http://wiki.unity3d.com/index.php/Scripts/Effects – Trail Renderer and more
4/27/16
4/22/16
Kudan Computer Vision Lab: SLAM tech demo
4/21/16
A GPU accelerated fractal terrain renderer for Unity
GPU accelerated object array animator for Unity
Five burning questions about Magic Leap after Wired's huge profile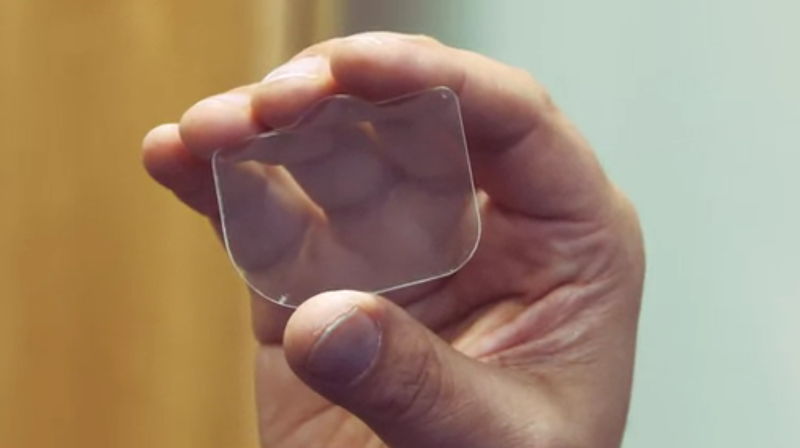 http://colossalshop.com/products/dodecahedron
Bits and Pieces from Nils Völker on Vimeo.
4/20/16
4-13-16
4-11-16
The Ars VR headset showdown—Oculus Rift vs. HTC Vive
Virtual reality headset revenues could hit almost $900M, thanks to early adopters
Kudan AR SDK v1.2 Is Now Available
Kudan new AR release – Windows exe
4-08-16
4-07-16
4-06-16
How I learned to Stop Worrying and Love Quaternions
tutorial-on-computer-animation
4-05-16
Time Magazine: Virtual Reality Buyer's Guide
https://www.allegorithmic.com/blog/gdc-2016-theater-sessions
COLLABORATING ON IKEA'S VIRTUAL KITCHEN
4-04-16
Tilt Brush – Release Date: Apr 5, 2016
Virtual reality is about to go mainstream, but a lack of content threatens to hold it back
4-03-16
What's VR useful for? More than you can possibly imagine
Oculus Rift and HTC Vive buyers face shipping headaches
Space Simulation Game 'Adr1ft' Officially Hitting HTC Vive VR In May
4-02-16
Billion -Dollar Unicorns: For Magic Leap, Unicorn Status No Longer Virtual
This Oculus Rift Engineer Taught A Neural Network To Create '80s BBS Graffiti Art
The Honeymoon Is Over for Oculus Rift
Apex Steer Introduction AI Unity
4-01-16
Oculus Has Plans For Augmented Reality
PTC Brings Vuforia to Microsoft HoloLens
Visual Studio now includes Xamarin
UNITY JOINS THE .NET FOUNDATION
3-31-16
Silicon Valley Looks to Artificial Intelligence for the Next Big Thing
Augmented reality mapping out tech's next mind-bending trip
You Can Now Pre-Order The Standalone PlayStation VR, Here's What It Includes
3-30-16
USA Today: We test HoloLens, VR's augmented cousin
Unity – Hololens – DEVELOP MIXED REALITY APPLICATIONS WITH UNITY
3-29-16
Augmented Reality Startup Daqri Acquires Hologram Maker To Take On Microsoft HoloLens
ALPS – How we created Crytecs largest Environment – The Climb
Microsoft megahit Minecraft to get more powerful on mobile
GDC 2016: CoLab first impressions
3-28-16
ign: Oculus Rift Launch Impressions
Deploying and building Minecraft as a Service on Carina
3-26-16
Microsoft HoloLens delivers 'Star Wars' holographic message
Virtual Reality & 3D Game Developer Bundle, Save 92%
FOVE Raises $11 Million For Eye-Tracking Headset
Palmer Luckey Is (Still) Being Sued
Tekton Games: Redirect Your Own Walking With This Movement System
3-25-16
HTC Vive – Mixed Reality Studio
Oculus Touch – Input controller – Catching Bullets
The Oculus Rift has started shipping
——–
Popeye Parker Bros Atari 400, 800, 5200 /dj Interview Antic Podcast 3-23-2016
Unity is dominating the gaming industry right now
The Virtual Reality War: AMD Vs. Qualcomm
magic leap raises the biggest c round in venture history
Unity Collaborate in Beta Testing
How movement expresses personality traits
UNREAL Engine – Live Facial Animation in UE
Poll: Buying One of the Big Three VR Headsets This Generation? (ans. -> HTC Vive)
Dimensional Intersection Is A "Music Visualizer Experience" Hitting PlayStation VR, Oculus & Steam This Fall
CaronteFX: High Fidelity Physics for Games
Leap Motion Orion: Beta Release Notes
Unity Certification Announcement
What When and How – List of Tutorials – Who is this Guy? – What When and How – Quaternion Rotations
Allegorithmic Substance Painter 2 release 3/16/16
Unity 5.4 beta ready for download
ExtremeTech: 2016 is turning out to be an amazing year for augmented reality
Autodesk's Stingray Game Engine