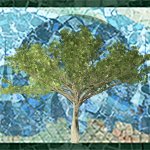 Opportunity
Problem
What process caused this formation?
Here are a few tips to get the most out of our sample business plans and build the plan your business needs to succeed.
Find a plan from a similar industry to your business, but don't worry about finding an exact match. In fact, you won't find an exact match for your business. That's because every business is as unique as its owners and managers. Every business has a different location, different team, and different marketing tactics that will work for them. Instead of looking for an exact match, look for a business plan that's for a business that operates similarly to how your business will work. For example, a business plan for a steak restaurant will actually be useful for someone starting a vegetarian restaurant because the general concepts for planning and starting a restaurant are the same regardless of what type of food you serve.
Use the sample plans for inspiration and ideas. Staring at a blank page can be the worst part of writing a business plan. In fact, that's probably the reason that's preventing you from getting started right now. Instead, take advantage of our sample plans to avoid writer's block. Feel free to copy words, phrasing, and the general structure of a plan to start your own. Also, as you read through several plans, you might find ideas for your business that you hadn't considered. Use our plans for inspiration and ideas, borrow phrasing when it makes sense, and just get going!
Write a business plan that's right for your business. As tempting as it is, don't just cut and paste from a sample plan. Any banker or investor will be able to tell from miles away that you copied someone else's plan. Not only will you be less likely to get funding if you copy a business plan, you'll be greatly reducing your chances of success because you didn't write a plan that's right for your specific business, its specific location, target market, and your unique product or service. Thinking through how you are going to launch your business is a critical step in starting a business that you shouldn't let go.
The value of business planning is in the process, not the final document. By creating your own business plan, you are going to have to think about how you are going to build your own business. What marketing tactics are you going to use? What kind of management team do you need to be successful? How is your business going to set itself apart from the competition?
The process of writing a business plan guides you through answering these questions so that you end up with a strategy that works for your business. You will also end up with a plan that you can share with business partners, investors, and friends and family. Sharing your vision and your strategy is the best way to get everyone on the same page and pushing forward to build a successful business.
Use your plan as a management tool and build a better business. When you're done with your plan and your business is up and running, your plan shouldn't just end up in a drawer. That would be a huge waste of all the time and effort you put into your strategy, budgets, and forecast. Instead, using your plan as a tool to grow your business can be one of the most powerful things you can do to grow your business. In fact, businesses that use their plan as a management tool to help run their business grow 30% faster than those businesses that don't.
To use your business plan to grow 30% faster than the competition, you need to track your actual results – the sales that you get and the expenses that you incur – against the goals that you set out for yourself in your plan. If things aren't going according to plan, perhaps you need to adjust your budgets or your sales forecast. If things are going well, your plan will help you think about how you can re-invest in your business. Either way, tracking your progress compared to your plan is one of the most powerful things you can do to grow your business.
Need more? Check out our philosophy on lean planning and download a free business plan template to get your business started.
LivePlan logo
LivePlan makes business planning easy
GET THE MOST OUT OF SAMPLE PLANS
Bplans has over 500 sample plans to learn from. Before reading the plan, hear what the business planning experts have to say about getting the most out of business sample plans. Learn More »
LOOKING FOR SOMETHING DIFFERENT?
If our sample plan isn't exactly what you are looking for, explore our free business plan template. Or, create your own custom business
//////////////////////////////////////////
Presentations – Networking – Business Plan
http://orcid.org/0000-0001-5757-4724
ArgosVu_VRARA_PRESENTATION_10_25_2018_005.pptx
ArgosVu_VRARA_PRESENTATION_10_25_2018_005.pdf
Speaker Info
VRARA LA Presents: The Path to Funding

Thurs, Oct 25

6:30 – 9:30pm

Venue Info:

5877 Rodeo Road

Los Angeles, CA 90016

Parking: Look for signs on Rodeo & Jefferson Blvd for the parking lot, which is located off Corbett St. See the embedded map at the bottom of the doc for reference.

Agenda:

6:30 – 7:00 pm Networking/Demos

7:00 – 7:15 pm Keynote Speaker

7:15 – 7:45 pm Investor Panel

8:00 – 8:30 pm Startup Pitches

8:30 – 9:30 pm Networking/Demos

Speaker Info
Keynote: Morgan Mercer, Vantage Point
Morgan Mercer is the founder of the VR-based enterprise training company, Vantage Point. Vantage Point's suite of immersive training tools is initially aiming at tackling anti-sexual harassment training with plans of expansion into unconscious bias and managerial training. Mercer was recently regarded as one of the Top 10 Female Tech Innovators [in history] by TechRadar and has been featured in 3+ dozen publications including WIRED, The Guardian, and NPR.
—
Panel Moderator: Jason McDowall, The AR Show
Jason is a serial entrepreneur – first in mobile, later in AI-assisted CRM. He also spent several years at Salesforce.com. Today he's a VP at a company addressing one of the most fundamental challenges of see-through AR smartglasses: the underlying visual engine. Jason is also an active angel investor and the host of the premier podcast focused on augmented reality called The AR Show.
—–
Panelist: Martina Welkhoff, The WXR Fund
Martina Welkhoff is a serial entrepreneur and investor with growth and acquisition experience. She's a Founding Partner at the WXR Fund, a venture fund focused on women-led AR/VR companies, and a Venture Partner at Jump Canon, a San Francisco fund focused on underrepresented founders in emerging tech.
She is a board member of Seattle Angel and advisor to the Center for Leadership and Strategic Thinking at the University of Washington, and for over five years was the President of Seattle Women in Tech. Martina is a World Economic Forum Global Shaper, a member of the Young Entrepreneurs Council, and an alumna of the Schusterman Foundation REALITY program.
—-
Panelists: Marco DeMiroz, The Venture Reality Fund
Marco is the co-founder and a general partner of The Venture Reality Fund, where he oversees the company's investments in early-stage augmented/mixed/virtual reality, as well as Artificial Intelligence, Machine Learning, and Blockchain startups.
He has extensive experience in executive roles with leading technology companies and in global investments. Marco has focused on strategic investments across media, entertainment, lifestyle, sports and technology with firms most recently with Evolution Media Capital, where he led its investment in JauntVR. In addition to his role at The VR Fund, Marco actively advises numerous media and technology companies in the VR and AR sectors and has been collaborating in the formation of the Women in XR ("WXR") Fund.
—-
Panelist: Lara Jeremko, Beyond Ventures
Lara Jeremko is Founder & Managing Partner of Beyond Ventures, a venture capital firm and content production studio focused on responsible innovation. She is an early stage angel investor and producer of JOBSOLETE, a documentary film exploring automation and the future of work. Most recently, Lara was Prize Lead for the XR Education Prize Challenge funded by the Bill & Melinda Gates Foundation. Lara has served as a Strategic Advisor to prominent venture capital funds including Foundry Group Next, Techstars, and Pivotal Ventures.
—-
Panelist: Teppei Tsutsui, GFR Fund
As an active investor for the past decade, Teppei Tsutsui is the CEO and Managing Director of GFR Fund. Having led several key investments and acquisitions in Tokyo, including GREE's acquisitions of OpenFeint and Funzio, Teppei is currently leading GFR Fund in San Francisco. Prior to working for GREE, Teppei was key to advising M&A strategy at Morgan Stanley, where his strength in the Asian market and as an investor grew. He also worked in Japan in business development at Mitsubishi Corporation.
—–
Panelist: Kevin Zhang, Upfront Ventures
Kevin joined Upfront Ventures in 2012. Most recently, Kevin was at Boston Consulting Group, where he advised on strategy and operations for technology, healthcare, and industrial goods clients in the US and Asia and conducted due diligence for private equity investors. Previously, Kevin worked at Verisk Health, a healthcare IT startup in Boston, focusing on project management, product development, and consulting for strategic accounts.
Parking
My name is Natalie Fernandez with VRARA and we're so excited to have you pitch Argos.Vu at our Investor Event on October 25th! We are delighted to hear your pitch to our investors we have invited to our event.
Stay tuned for more information!
nfernandez@thevrara.com
——————————————————————————————————